With our certificate you can come to our partners. We actively invite and other restaurants, event organizers, sports clubs to join our affiliate program, thus comply with all regulations and current regulations and  allow the maximum number of healthy clients to lead their usual way of life.
The Hola Jam brand produces and sells products :
– Gluten Free
- No dairy
– Lactose free
- Sugar free
– Without yeast
Breakfasts | Lunches | Dinners
We offer you the best wines of Spain DOQ Priorat.
La Conreria
Trossos del Priorat
Sims de Porrera
Rotllan Torra
and etc.
We also offer high quality Spanish dishes, olives, olive oil, honey.
OASIS Restaurant offers high quality vegan dishes to its guests. A green, lively and refreshing oasis in the middle of the city will make you switch into holiday mode enjoying delicious and healthy food prepared with a lot of love and care.
Cafe Le Ökola is the only place in Estonia where you can taste organic food on site and order organic catering for your events. Our food is made with care and soul from sustainable products, so it is convenient to take and enjoy on the spot. Le Ökola's menu is mostly gluten and lactose free!
Every week Le Ökola hosts a variety of events, from private parties to lectures, concerts and pancake breakfasts! Our home cafe welcomes all kind creators of the cosmos!
Quality and delicious Asian food in the center of Tallinn.
The largest billiard club in Ida-Virumaa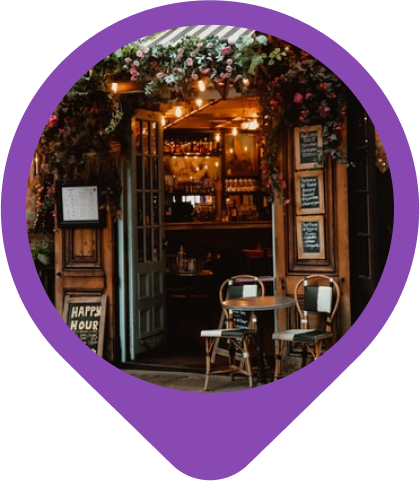 See all our partners on the map